As protests erupt all over the world to fight systemic racism and police brutality, two DRM-Free game bundles have been launched on itch.io, an independent marketplace for digital creators, to support the efforts of the Black Lives Matter movement.
The Black Lives Matter Support Bundle, hosted by Contigo Games, is comprised of indie games and 100% of the proceeds from sales will go to support Black Lives Matter and the National Bail Fund Network. In the first two hours alone the bundle hit its goal of $5,000 and then went on to raise $31,000 in just 24 hours. Contigo has since raised the goal twice to incorporate the flood of donations and now are at the maximum goal they're allowed by itch.io: $99,999.99. As the campaign started on June 3 and they are already at over $85k, chances are looking good the bundle will reach its goal by the time June 17 comes around.
The second bundle, created by itch.io, was delayed "as the sheer number of developers contributing games – said to total over 750 – threatened to overwhelm the website. It will go live as soon as backend performance modifications are complete," Eurogamer reported.
That bundle did triumph over its technical difficulties and can be found on itch.io as the Bundle for Racial Justice and Equality.
"All proceeds will be donated to the NAACP Legal Defense and Educational Fund and Community Bail Fund split 50/50," and so far, it's raised almost $3.5 million with over 300,000 contributors at the time of my writing this — just a brief refresh has that number going up.
With six days left, itch.io will also most likely reach their goal, set at $5 million. Itch.io says, "we reached out to our community and an unprecedented number of creators donated over 740 projects to be part of what we believe is the largest bundle ever," and it's only grown since that announcement.
The bundle currently includes 1,427 games, and all of those who bought the bundle initially will have access to the newly donated games, too. With 1125 creators total, all of the games total up to a value of $7,890, and with the bundle being a pay-what-you-want model, you can receive the entire thing with whatever amount you're able to give, the minimum being a mere $5.
The Bundle for Racial Justice and Equality is so enormous that it's difficult to pick any game to highlight; however, Night in the Woods and OneShot personally caught my eye since I own the former and the latter is on my Steam wishlist. For this bundle, though, there are only direct downloads for the games through itch.io, no Steam keys. The campaign ends on June 15.
The Black Lives Matter Support Bundle, however, has a wide variety of indie content from 18 different creators for a total of 20 games, 10 of which have Steam keys.
In the $20 tier, you can find a two-player strategy game called Radical Chess, which has some serious spins on traditional chess that are frankly, absolutely fantastic. And then there's Chambara, a local-multiplayer stealth brawler that has chalked up a handful of accolades, like BAFTA's Ones to Watch in 2015 and the IndieCade's Festival Selection in 2016.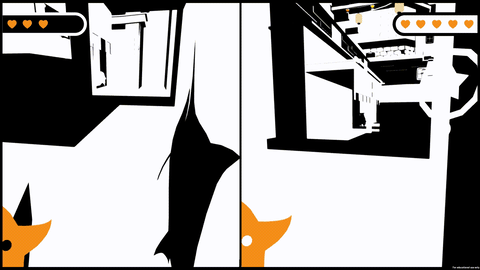 In the $40 tier is single-sitting metroidvania Super Skelemania, which takes "using your head" to the most literal of interpretations. There's also a visual novel called Coffee Talk that has been met with great praise. The game takes place in a Seattle coffee shop where you help your fantastically-oriented customers by serving them warm drinks and listening to them talk about their problems. Set to the tunes of lo-fi and some seriously gorgeous and very 90s anime and classic adventure game inspired pixel art, "it is a game that tries to depict our lives as humanly as possible while having a cast that is more than just humans."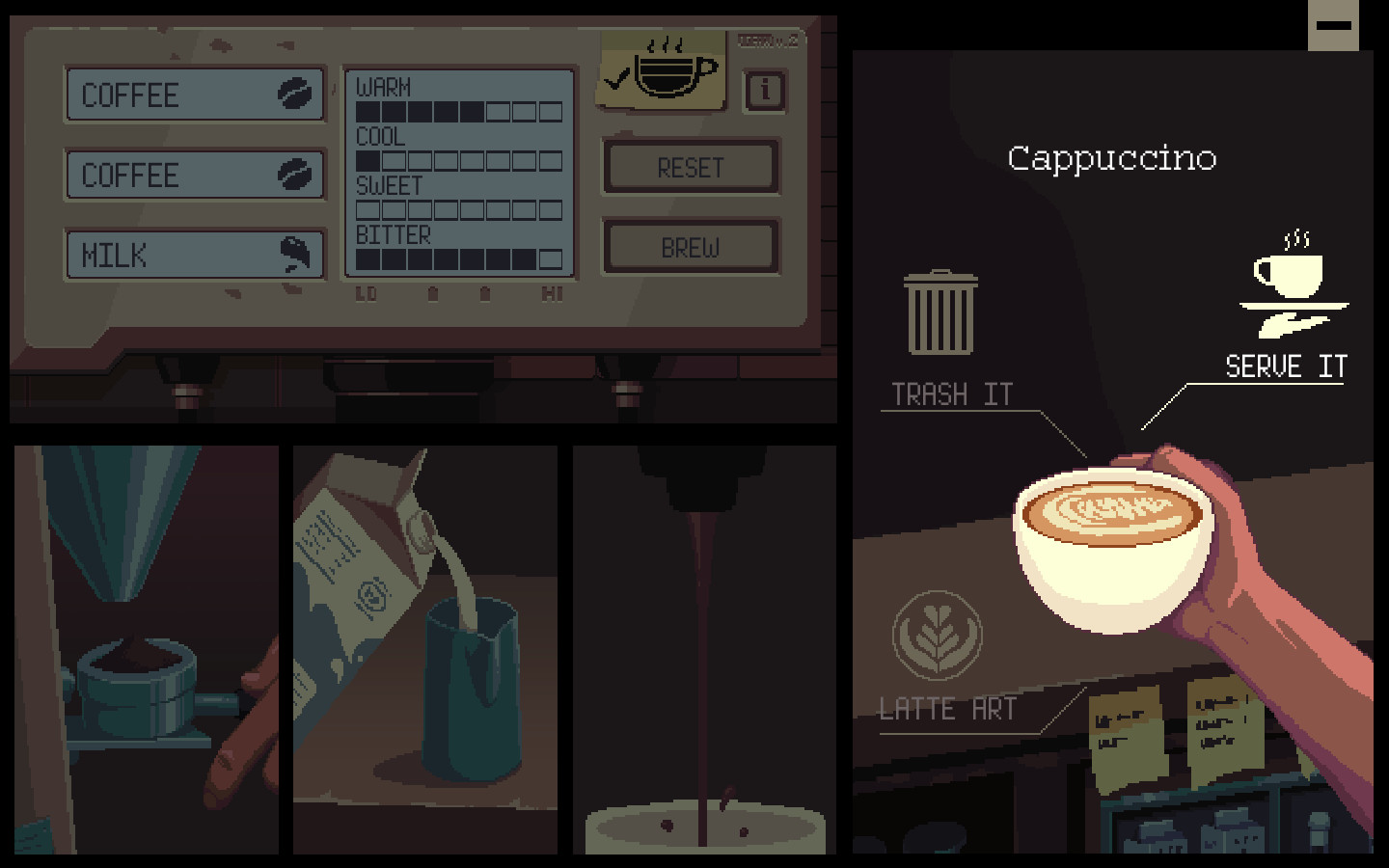 The bundle is able to be purchased in two ways: a $20 donation for 11 games or a $40 donation for all 20 games; all of the games together have about a $160 value, and all of the profits received go directly to Black Lives Matter and the National Bail Fund Network.
"For the next two weeks (June 3 – 17) all proceeds from sales of this bundle will be donated to Black Lives Matter, in support of their mission to end anti-Black racism, and the National Bail Fund Network, which is paying bail for protesters nationwide. By purchasing this bundle you are contributing to the fight against police brutality and providing necessary funding to two amazing organizations that are working to make the world a better place.
All of the money raised will go directly to BLM and the NBFN, split equally between the two organizations. To maintain transparency, the full amount made each week of the sale will be recorded and a receipt as proof of donation will be posted as soon as the funds are transferred. These updates will be posted by the Contigo Games team on their Twitter page."
As for the Racial Justice and Equality bundle, itch.io remarks, "we live in a time of racial injustice, inequality, and police brutality against black people. We hope that everyone takes a stand in any way that they can. We've partnered with creators from all across our platform to support organizations that are working directly with those affected."
On both itch.io pages are further resources for anyone who wants to continue to contribute directly to organizations supporting Black Lives Matter.
May games always be used as a bridge, for, at the end of the day, it is in this deep connection to one another through play and bonding over a favorite game that sparks a universal and uniting joy within us all that can transcend all that tries to separate us.
Update (June 16, 2020): The fundraising for the Bundle for Racial Justice and Equality has come to its conclusion. With 1,391 creators requesting to donate their games, the final game count totaled 1,741 — worth $9,506 — and 814,682 contributors donated anywhere from $5 to $5,000 to receive every single one and support the cause in the process. The bundle raised 163% of its goal, and the final amount was an incredible and inspiring $8,174,980.62. Gamers are, frankly, astounding.
With one day left for the Black Lives Matter Support Bundle, Contigo posted an update with some newly revealed information.
"We've recently seen information circulated that indicates the Black Lives Matter organization at the national/global level has not been transparent about how their funds are used. While we want to uphold our promise of giving to this organization, we've decided to direct funding to local chapters. We will update the wording below to reflect this, but wanted to make a post to clarify our intentions. Our goal with this adjustment is to maximize the effectiveness of the funds we have raised through this bundle. Thank you for understanding!
50% of funds raised will go to the National Bail Fund Network, as originally planned.
Our original $5k goal will go to Black Lives Matter at the national/global level, to fulfill our original promise of donating to this org.
The remainder of the 50% for BLM will be divided among local Black Lives Matter chapters, who are doing important work within their communities."
The bundle has already hit 100% of its goal at $100,140.36 with 2,440 contributors donating to the cause. Contigo also remarked that, though they still have to pay processing fees, itch.io has graciously decided to waive the fees associated with selling on the platform, allowing more of the funds to go directly to the organizations.
Update (June 19, 2020): The Black Lives Matter Support bundle has come to its conclusion and passed the finish line with immense success. The final contributor count amounted to 2,843 and the total raised ended at $114,001.36, with the top contribution being $2,100.40.
In addition, and for whatever reason, the Bundle for Racial Justice and Equality's final number has lowered to $8,172,412.03 and the value of the bundle has also dropped to $9,496. There have been no remarks about the reason for the drops at this time.